Intimate Renewal
Women's Health Retreat
Fallbrook, California
Friday, June 7 - Sunday, June 9
2 night, 3 day, all-inclusive luxury retreat
An all-inclusive women's retreat to hit the reset button on life.
Escape to a luxury estate, just north of San Diego for a weekend of yoga, pilates, healing food, kundalini breathwork, meditation, health education workshops, and sharing circles for emotional support, and more.
Are you feeling the need to look in and renew your body, mind, and soul? This is your chance. Take a journey inward as you are guided to deepen your personal healing journey and reawaken your brilliant soul.
Arrive exactly as you are, and leave as a renewed version of yourself. Enjoy plenty of time for self-reflection while relaxing poolside, and overlooking the stunning vineyards at a luxury estate.
Yoga Teacher, Health Educator, Birth Doula, Guide to feeling more pleasure in life.
Pilates & Meditation Teacher, Massage therapist, Guide to living your most authentic life.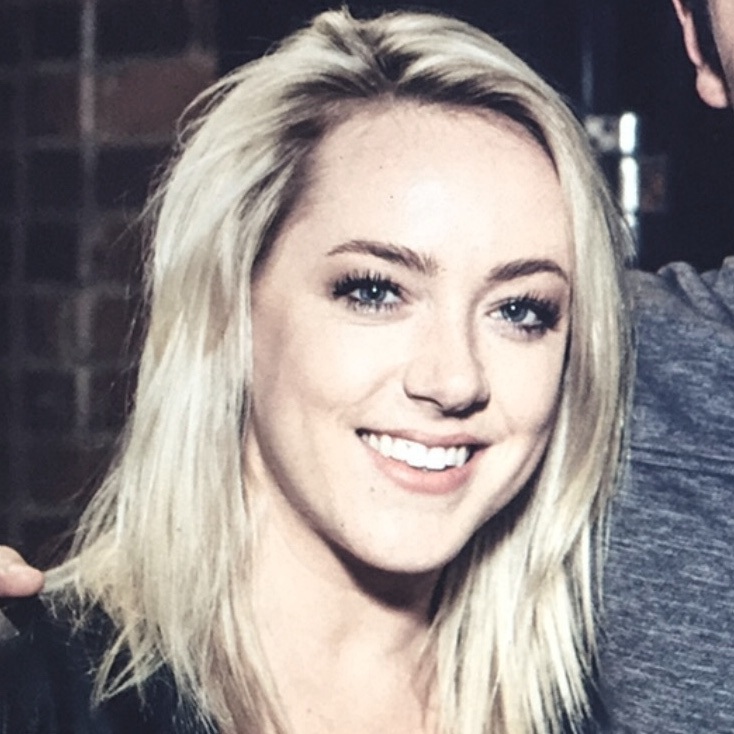 Retreat Coordinator, Boss Babe, Guide to making your experience wonderful.
What to Expect
Intimate Health Yoga classes with Courtney- learn to increase body awareness of the pelvic floor to release tension and build healthy strength for improved intimacy, orgasms, and overall health. Yoga is for all-levels, and will be modified to your individual health needs.

Pilates + Kundalini classes with Holly- to stoke your internal fire and light up your life force energy. This powerful combination of pilates and Kundalini yoga kriyas will work your body, open your heart, and expand your consciousness. All-levels classes are modified to meet your individual health needs.

Personal Chakra Scan- upon arrival, you will have a one-on-one session with either Holly or Courtney to check the energy levels of your seven chakras. Throughout the weekend, we will work on balancing these energies so you feel whole, radiant, and complete. Before you leave, meet with them once more to see where your energy is after a weekend of healing work. You'll be empowered to keep this energy flowing!

Orgasmic Health & Self-Care Workshop- learn the physical & energetic anatomy of your orgasms, and how to experience more pleasure in all aspects of life. Your intimate health deserves more attention! Learn powerful ways to improve your self-care for a more intimate connection with your own body.

Cord Cutting Meditation- release energetic cords from past relationships and events with a powerful guided meditation. Mentally and energetically, cord-cutting can help you release what is no longer serving you.

Nurturing Meals- Sylvie's mission is to inspire healing and wellbeing with food. She will be making clean, whole, gluten-free meals. Choose from 3 meal plans, and customize your meal plan from there to accommodate any food sensitivities or allergies.

Vegan Meal Plan: No meat, dairy, eggs, or animal products of any kind.

Vegetarian Meal Plan: No meat. Eggs, sheep milk, and goat milk are all ok

Pescatarian Meal Plan: Fish, eggs, sheep milk, and goat milk are all ok.

Shared Rooms- this retreat takes place at a lovely estate in Fallbrook, CA. We will treat it as our shared home for the weekend. At this style of retreat, there are mostly shared rooms and bathrooms. With multiple room options and prices to choose from- be sure to book one that suits your needs, or fits your group of friends.
Schedule*
*tentative-schedule tends to flow with our energy ;)
Friday
3-5pm check-in & settle in
5pm personal chakra scan
5:30pm opening circle
6pm intimate health yoga session
7:30pm dinner
9pm stargazing, conversations, & bedtime
Saturday
7am coffee, tea, & fruit by the pool for early risers
7:30am pilates + kundalini session
9:00am breakfast
11am orgasmic health & self-care workshop
1pm cord cutting meditation
1:30pm lunch
2:30-4:30pm free time to reflect & journal
4:30pm sharing circle
5:30pm release & restore yoga
7pm dinner
9pm forgiveness ritual + bedtime stretches
Sunday
7am coffee, tea & fruit by the pool for early risers
7:30am pilates + kundalini session
9am breakfast
10:30am closing circle
11am personal chakra scan
12pm check-out
Room options
4-person room: $810/person = 1 Shared King bed + 2 Twin beds

3-person room: $840/peron = 1 Queen bed + 2 Twin beds

2-person room: SOLD OUT

1-person room: SOLD OUT
Reserve your spot now with a deposit or full payment…
Want more info? Big group? Let us know how we can help you…
Terms
A $150 deposit is required for a hold on your ticket. Full payment is due May 24th, 2019. The reservation is only held with a deposit or full payment.
Intimate Health does not store any banking data or share personal customer information with third parties.
Cancellations & Refunds
You can cancel your reservation up to 2 weeks prior to the retreat via email to jen@intimatehealthyoga.com for a full refund. If the reservation is cancelled less than 2 weeks prior to the retreat, we will refund your payment but not the deposit.